As David and Carol Martin picked up a life-changing £33m lottery cheque this week, few could come close to understanding the rollercoaster journey the couple from Hawick, in the Scottish Borders, had just embarked upon.
"I cried, then I laughed, then I panicked, what do you do?" recalled Elaine Thompson, 59, from Newcastle, of her own win and entry into the exclusive lottery millionaires' club, whose members now number about 4,000.

Most of those who play the lottery daydream of the moment their numbers come up – the new house, luxury holidays, flash cars, quitting the job.

When it happens, though, the realisation that life will never be the same again can take months to sink in.

"We were Mr and Mrs Average, with two children and a dog," said Thompson, who won £2.7m in 1995 with her husband, Derek. He worked as an accountant, she had a part-time job in the wages department at Basingstoke hospital.
"It took about six months for it to sink in for me. I remember, I went into M&S and I loved their cotton jumpers. And I stood there, about one month after the win, and I'm thinking what colour should I get. Then, all of a sudden, I thought: 'For God's sake, Elaine, you've got £2m in the bank. Buy them all.'
"It takes a long time to realise instead of spending £29 on a jumper, you can buy 10 for £290. I still felt guilty for weeks, though," she said.

Both left their jobs immediately but never stopped working. First they bought a holiday complex in Lyme Regis then, after selling that, their favourite seafront restaurant in the town came up for sale. "So we bought that, and I inherited 52 staff. It came with a fish and chip takeaway and an ice-cream parlour.
"We were working 18-hour days. It was fantastic," she said. "I'm a workaholic anyway."

Along the way they bought a racehorse. "It had more shoes than Imelda Marcos," she said. "We nicknamed him 'Sick Note' in the end, because every time he went to race, he got a cough."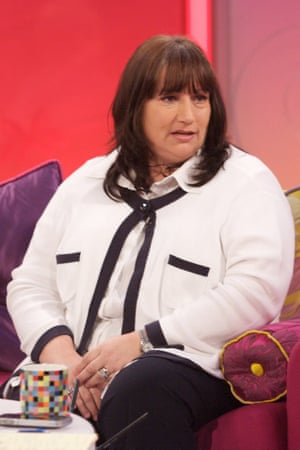 Home for the couple is a "four-bedroomed normal house on a normal housing estate in Newcastle. I wanted a house I could clean in one day," she said.

"The best thing that happened from the win is that my children went through university, and they didn't owe anything when they came out the other end," she said of her daughter, 31, and son, 26, who both secured good jobs and have their own properties.

"I am from a council house and a single-parent family in Wallsend [North Tyneside] . I know it is a cliche, but my dream was to make sure their life was better than mine. And I've done it. My next dream now is just to enjoy retirement."

Retirement, though, looks set to be just as busy: her charity work with other lottery winners takes her to children's hospitals and hospices, and once, even, inside 10 Downing Street.

"The win certainly hasn't changed me as a person, but it has changed my life, completely," she said.

'We were struggling'
Sean Lloyd, 49, from Cheshire, saw his life turned around with an £1.8m win in January last year.

The former bus driver and father of four found a penny on the ground outside the shop where he bought his winning ticket, picked it up and rubbed it on the ticket.

"We were really struggling at the time," he said. He had been on the buses for just over two years, previously working as a tiler. "Obviously the wages were low during the first year or so on the buses and I was working 50-60 hours a week, putting in lots of overtime," said Lloyd. His wife, a carer, was working split shifts. "We were like two passing ships in the night."
Home was a 1960s semi in Ashton-under-Lyne, Greater Manchester; the mortgage was big, holidays were to Spain and infrequent, and the family car was a Vauxhall Astra paid for in instalments.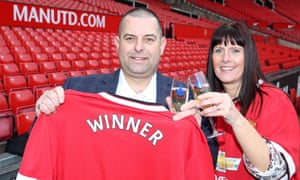 At first he thought he had matched five numbers. "I thought great, that's £800-£1,000," he said. Then he realised the bonus ball was there. "And I thought 'Cor, I've got my mortgage paid. And I laughed. It was such a relief".

"It doesn't sink in straight away. You are numb for a good while. It must have taken us four months," he said.

"It's like a surreal moment. How do you explain it? I mean, I have been knocked over by a car and that is a surreal moment. You think, am I still here? Am I OK? It's a bit like that. You think about pinching yourself. You get a few tears along the way."

He quit his job, the family went on holiday to Mexico, and their new home is a barn conversion with large conservatory looking out over rolling hills in rural Cheshire.

"The most important thing has been I can give the children a good start in life," said Lloyd That includes funding a dream wedding for his daughter in the Dominican Republic. "When she told us she was getting married, I just couldn't afford it. Me being old-fashioned, dad has to pay for everything. She said they would save up themselves and we said we would do anything we could. But now, she has her dream wedding."

Lloyd, an amateur chef, is devoting his time to marketing his own "Curious Sauce", a sweet and spicy sauce he has been developing for three years and hopes to get on to supermarket shelves. Meanwhile, his wife continues to work as a carer.
"She loves it. She could stop but she wants to be Florence Nightingale and she won't stop," he said. And if he hadn't won? "I would still be working my backside off, and making myself ill."
'We go out if we can get a babysitter'
For Ben Woods, 35, a former railway guard who was living at home with his parents, winning £2.5 on the lottery has allowed him time with his three small children.

"I had been working on the railway for three years and I was four days short of my 24th birthday when I won," he said.

He doesn't remember much of the birthday party, or the following 18 months, which was "all a bit of a blur".
"It's shocking at the time. But a couple of days in it's like 'yeah'. When you can go to the cash machine and have a look at the balance on the screen, then it sinks in."

He gave up work immediately and devoted himself to "having a good time" with his mates, down the pub, jetting to Hawaii, Las Vegas, San Francisco and New York. He bought a couple of RangeRovers and a lot of "fast Audis". "I spent a lot on cars. I think as a young man that is what you do."

Then he met his wife. "I had hit near enough 26 at the time. We moved in together. I went from holidaying with the lads to holidaying with her."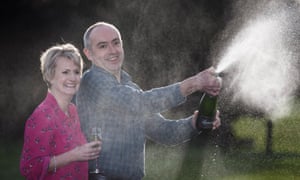 Today he is a stay-at-home family man, with three children under six, living a couple of miles from his parents in a four-bedroomed detached house.

"The most important thing for me is that the win means the kids have had us at home. A lot of kids don't get that option. Most parents have to go out to work, and they miss out on their kids growing up.
"I think I am extremely lucky to have been able to spend my children's formative years at home," Woods, from New Ferry, Wirral, said. "It's a great gift. My dad worked very hard working shifts as a bus driver when I was young. My mum worked hard, too. There would be times when you just didn't see him. So the fact I have been able to be here and enjoy the time with my kids is a godsend, really".
He has invested wisely and spent carefully and may go back to work – possibly retraining for a new job – once his children are all at school.

"It's not like we shop at M&S all the time. Asda is just two miles down the road and we tend to go there. We go out if we can get a babysitter. Sometimes we go to the pub, sometimes we go to a nice place to eat in Liverpool or Manchester," he said.

"I think when you are 23, and you haven't won the lottery and you are working, then £2.5m, wow, it's like a huge amount of money that changes your life. And it does.
"But when you have lived with it for 10 years, you know it's not that you can just spend what you want when you want and know it's going to be there, because it won't. You have to be careful with it."